Welcome to the Ivey Ranch PTO (Parent Teacher Organization)
The Ivey Ranch PTO is dedicated to providing the best educational experiences to our most important resources – the students of Ivey Ranch Elementary.
By closely collaborating with the school administration, parents and students, the PTO provides richer educational experiences for the students.
The Ivey Ranch PTO is responsible for a wide array of programs including the Coyote Lunch Bunch, Star of the Week, Running cluband a variety of family programs including Bingo Night, the Harvest Festival, the Sock Hop, among other programs.
---

 Important Note:
Keep up those math skills with Jiji math! Ask your child's teacher for his/her password.
Click here to get started!

---
Visit our
PTO Store
to buy Spirit Wear and pay for Class Field Trip Dues online.
---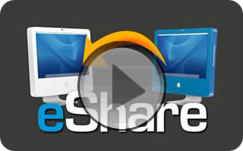 WANT YOUR PHOTOS IN THE YEARBOOK?
So do we!
Students, parents and teachers can contribute content by uploading photos directly to our yearbook staff for potential use in this year's book. You can share photos of field trips, sporting events, school activities, etc. that otherwise might be missed by our staff.
Provide as much detail as possible (including name and grades) for each photo, so we have all the information needed for accurate identification. The more you share, the better our yearbook can be.
Start sharing today! Go to www.hjeshare.com. Enter our school code: iveyranch

Locate the picture (file) you want to upload. Click on the file name to select it, click OPEN.
To upload more than one file, Ctrl-click on each filename. You can upload 10 files at a time.
Click each thumbnail to select it and enter information about all images. This assures that the info in the yearbook is correct, if the photo is used.
Click SUBMIT IMAGE INFORMATION when you are done.
You may also download the HERFF JONES Eshare app onto your smart phone and share directly from your phone. Use the same school code mentioned above.